Emerj is a market research and publishing company focused on the use cases and best practices of artificial intelligence in business. We help to inform millions of non-technical executives through our jargon-free coverage of AI use-cases and best practices - and through our direct interviews with AI leaders at the world's most powerful companies. Emerj has been called upon for research, advisory, and presentations by many of the most reputable organizations in the world, including: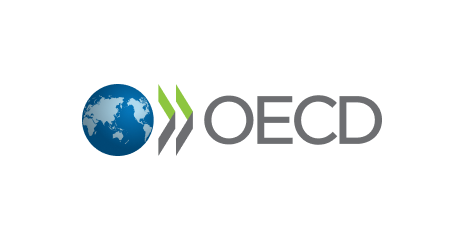 Who We Serve
AI Vendors and Service Providers
AI Vendors and Service Providers work with Emerj to develop powerful go-to-market strategies, create research-backed thought leadership, and reach a global executive audience. Successful AI vendors do more than "advertise." They leverage credible thought leadership to educate their prospective customers to clearly see the business and workflow impact of their solutions.
Emerj Media Services
Enterprise Leaders
Enterprise Leaders use Emerj's insights, advisory, and tools to find AI opportunities, build winning AI strategies, and support AI initiatives. Organizations that thrive in AI disruption run on more than just ideas. They leverage data and research on the AI applications delivering return in their industry today and the AI capabilities that unlock true competitive advantage into the future.
Individual Research Subscriptions
Enterprise Research Services 1,000,000+
pageviews on Emerj.com content over the last year from businesspeople across North America and Europe.
3,000,000+
lifetime podcast downloads across multiple shows, including The AI in Business Podcast, the leading B2B AI podcast online.
1,000+
articles and use-cases in our growing library, covering AI applications and trends in every industry sector.
Our Network
Emerj's research and predicated on ability to access the most prominent AI leaders in enterprise, startups, and the public sector.
Ian Wilson
Former Head of AI, HSB

Shane Zabel
Head of AI, Raytheon

Sankar Narayanan
Chief Practice Officer, Fractal AI

Wijay Wijayakumaran
Chief Architect or Machine Learning and AI, IBM Systems

Adam Oliner
Head of Machine Learning, Slack
Lee Smallwood
COO of Markets and Security Services, North America, City
Jan Neumann
Senior Director, Applied AI Research, Comcast

David Carmona
General Manager of AI, Microsoft

Sriram Ramanathan
Engineering CTO AI Product Development, Genpact

Gary Swart
General Partner at Polaris Partners
Bret Greenstein
Global Head of AI & Analytics, Cognizant
Jan Kautz
Learning & Preception Research Lead, NVIDIA
Our Team
Daniel Faggella
Founder & CEO
Daniel serves as CEO and is responsible for Emerj's overall direction and strategy. Convinced of the radical impact that AI will have on society, Daniel founded Emerj as an objective source of information about what's possible and what's workin with AI, with the vision of becoming a trusted source for policymakers and global business leaders. Called upon by the United Nations, World Bank, INTERPOL, and leading enterprises, Daniel is a globally sought-after expert on the competitive strategy implications of AI for business and government leaders.
Polychronis Iliakis
Commercial Operations Lead
Ryan Smithright
Research Fellow, Strategy
Megan Jarrell
Publishing Operations
Denis Zonov
Designe
Eugene Fedorov
Development
Technical Advisors
Marco Lagi
PhD
Marco Lagi is the Engineering Lead for Artificial Intelligence at HubSpot, one of Boston's only unicorn startups. Marco received a PhD in physical chemistry from the University of Florence, and served as Researcher at La Sapienza in Rome, MIT, and the New England Complex Systems Institute.
Germán Sanchis-Trilles
PhD
German is Co-founder and CEO of Sciling, an AI management consulting firm, and serves a variety of enterprise and startup clients from Silicon Valley to Europe. He received his PhD in Computer Science with a focus on Natural Language Processing from the Polytechnic University of Valencia in 2012.